Strep Throat Testing and Treatment
Gibson's Pharmacy now offers testing and treatment for Streptococcal Pharyngitis (Strep Throat). This convenient service provides test results in 15 minutes or less. Upon a positive test for strep throat, the pharmacist can prescribe the antibiotics needed to treat the infection.
Please select whether the patient is an adult or a minor (under 18 years of age)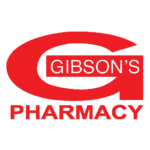 Any Questions?